Fast development of mobile APPs with AppSheet.
In COREations we are partners of AppSheet, a system of fast development of mobile applications without code. An especially interesting option for companies that need to develop mobile applications to do internal management with their employees or suppliers, although it is also possible to publish these applications in the marketplace of Apple and Android.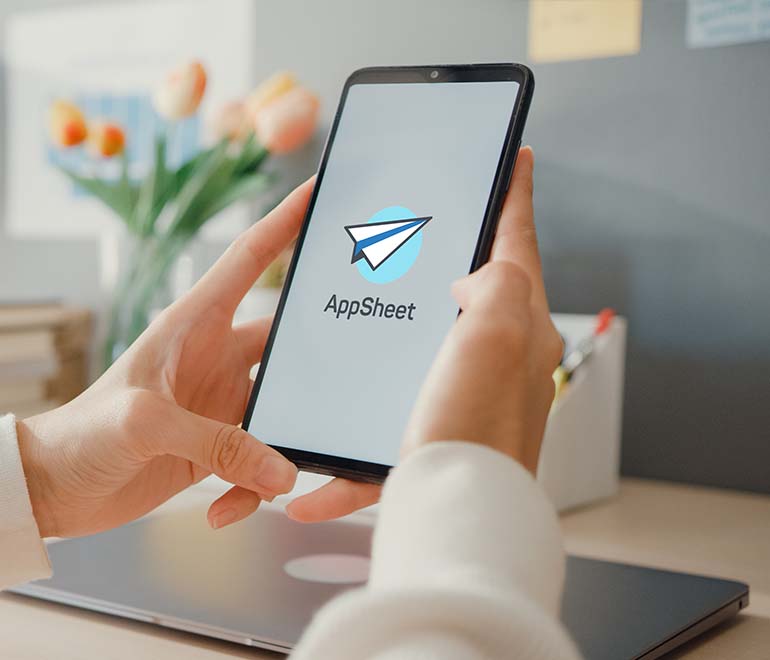 What does Google AppSheet offer?
As a no-code development service, AppSheet can offer plenty of functionalities and conveniences to make the process of app creation seamless and easy to learn. Here are some advantages you can expect:
Multi-platform app development and deployment in a short time.
Rich user experience
Robust features
Collecting information from any data sources
Application integration to provide even more functionalities
Machine learning capabilities
Process automation
Possibility to work in teams
Why is Appsheet so interesting in organizations?
Cost savings
The development, testing and deployment times are reduced, in many cases below 30% of a conventional development, so customer costs are reduced significantly.
Implify Maintenance
We have all our corporate applications (internal or public) on the same platform, the correction of errors, or update by external changes is simplified, again reducing reaction times and support.
Simplifies integration with enterprise data
Finally, the platform itself allows integration with data warehouses from multiple sources, Google Spreadsheet, Office Excel, Dropbox, SQL and so on.
Contact us
When you feel ready to go further, don't forget to contact us and let us know how you want to expand.
We always create robust software solutions to be sure you can achieve your business goals easily.