Why do you need a Facebook marketing agency?
Reach new audience every day
Facebook Digital marketing helps you reach your potential customers easily through appropriate marketing and motivating content that attracts new customers every day in order to expand your target audience base.
Keep your audience engagement
Using a Facebook marketing agency helps you to work properly and execute a Facebook marketing strategy that makes your audience more engaged and loyal to your business.
Qualified leads
All companies seek to get the best clients who are ready to request your services or purchase your products. Facebook has a very large customer base that you can target from. By using a good Facebook strategy to ensure you get your Qualified leads.
Drive targeted traffic to your website
Every customer visits your website means discovering more of your services or products that you provide to them. Through Facebook marketing, you can attract targeted customers in a free way or through advertisements to get the most traffic that qualifies your business to the next step.
More Brand awareness
More awareness means more customers, And more customers mean more profits. Facebook marketing allows you to raise awareness of your brand and make your brand image memorable among your customers.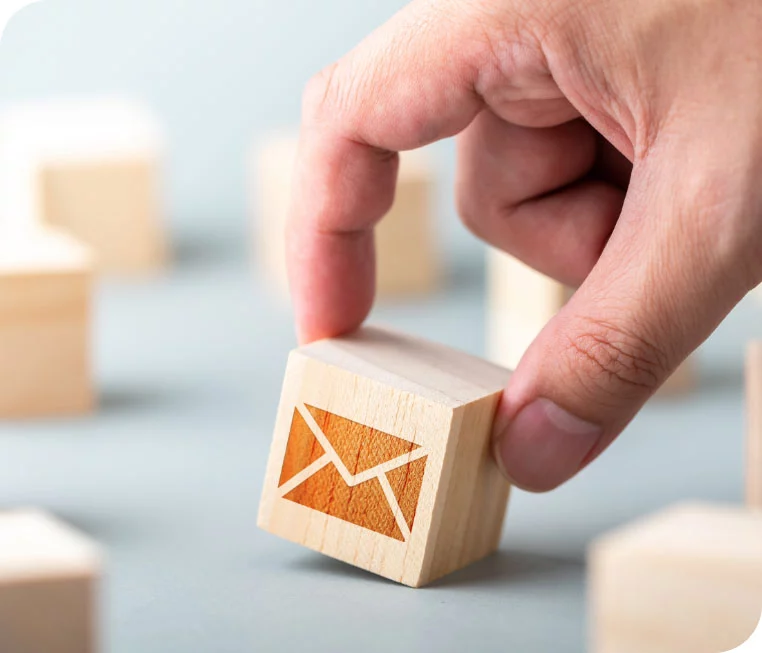 Facebook Marketing Services
Our approach in COREations, that we make you dominate the market and be the best brand provides services to the customers through Facebook strategy. Learn more about our social media services
Setting business goals
Setting Facebook S.M.A.R.T goals
Identify the expected ROI
Identify the expected budget for ads
Identify the working strategy that transform your goals to real actions
Monitor daily audience interaction
Verify published posts
Ensure that designs fit the brand image
Ensure content fits the brand's image
Ensure that the work is going in the right way
Answer all our client inquiries
Immediate communication with our client in times of emergency
Make sure of basic information
Make sure of profile/cover photo
Make sure of the past content / design
Make sure if the page similar to the brand image
Complete market research
finding your main competitors
Analyzing your competitors social media stand
Analyzing your competitors contents / designs
Finding the best contents related to your industry
Preparing content plan
Creating engagement contents
creating highly conversion contents
Posting and scheduling posts
Facebook ads are your perfect way to get your goals done fast.
Learn More about our facebook advertising service
We make sure of your success with COREations Agency, So we do prepare monthly reporting contain all the metrics you need to make sure you are on the way of marketing domination
Did Facebook advertising help your business?
There's a lot of different platforms that you can use in your marketing strategy! But why facebook. If you really wanna know the answer, let's dive throw facebook statistic to be sure of the facebook ads power.
Facebook is the 3rd world visited website.
90 Millions of business use facebook to drive their goals.
Facebook have the highest CTR ( Click through rate ).
The facebook user normally engagement and click on average of 11 ads per month.
In 2018, 78% of US consumers made purchases through discoveries on Facebook.
How can we help?
As a Facebook marketing company we can do a lot! Starting by getting to know your objective until we make you reach it
Facebook Ad Discovery
In order to help your business with Facebook advertising, we will need to learn more about you. This is so we can determine how your potential customers would want to see your brand on their newsfeed and how to entice them with your ads. Specifically, we dive into what makes your business unique and your overall advertising goals. If you have run ads in the past, we will take a look at prior campaigns to determine what was working versus what wasn't. Our in-house ad specialists will conclude our discovery process through delivering a comprehensive strategy that outlines how we plan to move forward.
Facebook Ad Development
The next step is to begin developing your Facebook advertisements. Our ad creatives will write the Facebook advertising copy, headlines, and descriptions that will appear in your ads. We will also include creativity in your ads, such as high-quality imagery or simple graphics to attract eyeballs to your ads. You will have the opportunity to review all deliverables from our Facebook Advertising Agency prior to going live.
Facebook Ad Optimization
Once ads are approved and running, the real magic begins. Our digital marketing agency generally launches your campaign with up to 10 ads to start, and we consistently monitor the progress of those ads by doing a/b testing. As time progresses, we begin to see a trend within your ads that highlight high-performing ads and low-performing ads. Our specialists will be analyzing the performance data and making changes to your campaign to improve the performance over time.
Facebook Monitoring
A major benefit of working with a Facebook advertising agency is that you can count on having an extra pair of eyes. As a business owner, you likely do not have time to monitor, minimize errors, and optimize your campaign. As a component of our service, we will manage your Facebook ads for you and monitor your campaign on a consistent basis. We will keep an eye on your ad budget, and attempt to minimize errors as much as possible.
Facebook Reporting
Each month, our Facebook advertising agency will deliver a comprehensive report to you. This report will highlight your overall results, and help you understand the status of your Facebook advertising campaign. You will also have the opportunity to speak to us about your campaign on a biweekly or monthly basis to ensure that we are on the right page.